Skincare regimen and upkeep is just as important as daily use of sunscreen. At Skincare Laser Centre, our professionals have a few, tried and true skincare product lines that we swear by. We only recommend the best, healthiest skincare products to our patients, and we want to make our knowledge available to you as well. These are the skin care products recommended by the experts at Skincare Laser Centre.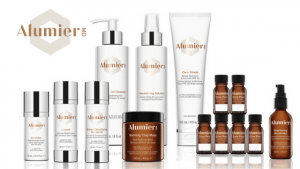 AlumierMD, Fashion Magazine's Fashion Beauty Awards winner, carries a line of skincare products created by a team of physicians, biochemists, and skin care specialists. Experts in their field, the team at AlumierMD, prides themselves on creating innovative products that use the best ingredients and advanced delivery systems that keep their products fresh and increase absorption into the skin. They also make it a point to impress upon their customers that their products are free from mineral oil, petrolatum, artificial colors, parabens, sulfates, and chemical sunscreen filters. AlumierMD combines beauty and science to give their clients the complete package.
ZO SKIN HEALTH BY ZEIN OBAGI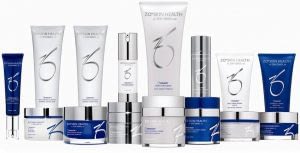 ZO Skin Health by Zein Obaji is a skincare line created by world renowned skin expert and dermatologist, Dr. Zein Obagi. With two major lines, ZO Skin Health and ZO Medical, Dr. Obaji has created a line of products that promote therapeutic treatments for the skin whilst providing daily anti-aging prevention and protection from the sun. Dr. Obaji and his team are constantly learning, training, and creating new and innovative products.
If you would like to learn more about the skincare products we carry at Skincare Laser Centre, please contact our office. If you are unsure which skincare product is best for you, feel free to schedule a consultation with one of our experts.