Laser Tattoo Removal Calgary
Whether your taste has changed or a mistake was made, tattoo removal is a common request in the world of laser treatments. At Skincare Laser Centre in Northwest Calgary, we use only most advanced treatments available. Our providers perform laser tattoo removal using the PicoSure laser.
PicoSure is the most innovative and effective picosecond laser on the market. A groundbreaking creation in the world of laser technology, instead of using heat as its driving force, PicoSure uses energy pulses to stimulate the damaged cells within the skin, causing the cells to repair and heal themselves. By using energy instead of heat, PicoSure causes minimal discomfort and downtime, making it the most sought after laser treatment available.
Learn the technologies behind PicoSure
How it works for tattoo removal?
In regards to tattoo removal, PicoSure is used to target the pigment in the tattoo ink. The rapid bursts of energy cause the particles in the ink pigment to break down and ultimately become absorbed into the body. Then it is disposed of naturally by the lymphatic system.
How long does PicoSure procedure last?
One of the best things about PicoSure is that it has the least amount of downtime currently available. The procedure has little to no discomfort and typically takes 10-15 minutes per session.*
How long does PicoSure take to see results?
Treatments time frames can vary from patient to patient, depending upon the composition of your skin and the type of tattoo and ink used. Generally, the early stages of results can be seen within a matter of weeks. *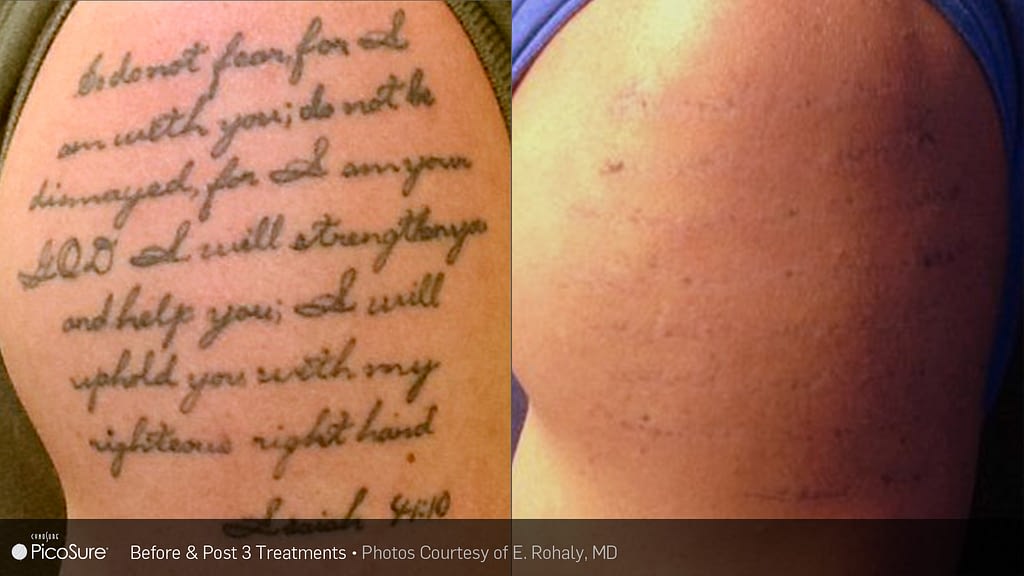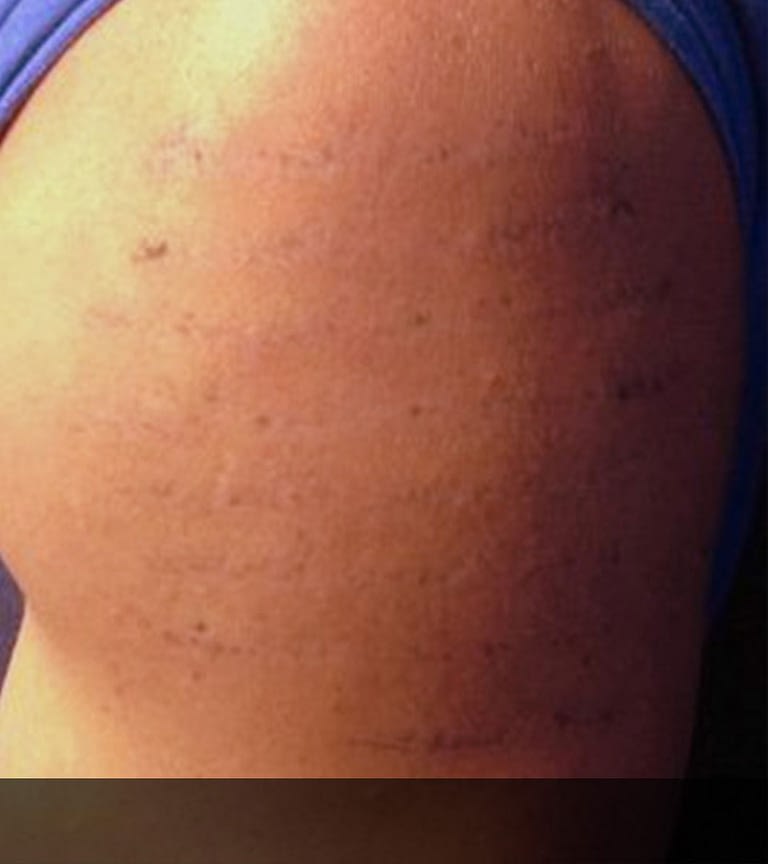 *Individual results and downtime may vary.